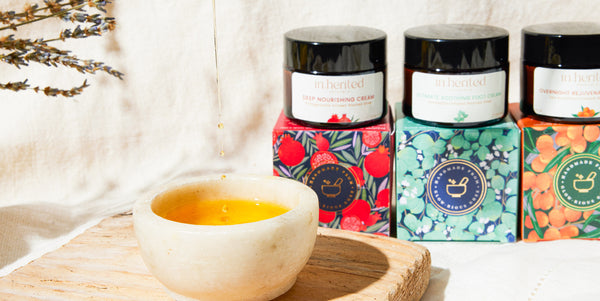 Super Skincare, Powered by Ghee
Deeply Nourishing, Powerfully Calming. Experience the ultimate in skincare nutrition - organic ghee.
You've heard of superfoods, this is super skincare!
SHOP NOW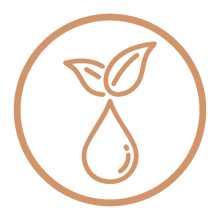 Pure and Natural
Ingredients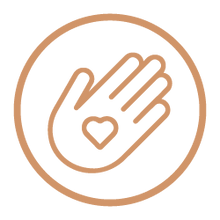 Handmade
with Love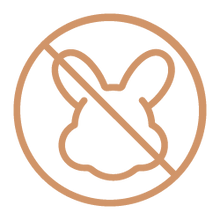 Cruelty Free
Products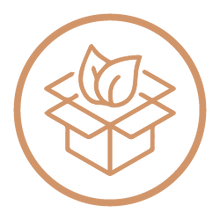 Sustainable
Packaging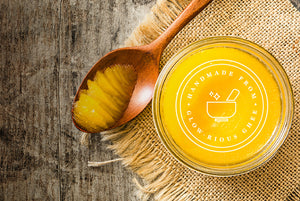 One very special ingredient: Glow-rious Ghee
Every Inherited Skincare product is made using washed ghee, combined with essential oils, herbal extracts and vital vitamins. Ghee's natural fats are packed with vitamins and anti-inflammatories – which is why it's been used for thousands of years in the Indian holistic medical practice of Ayurveda.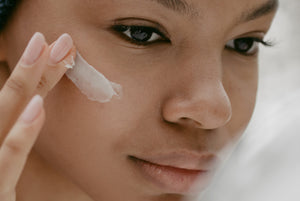 Will this work for my skin?
Inherited Skincare deeply nourishes and moisturises your skin, penetrating all the way down through each of its seven layers without blocking pores. Redness is reduced, fine lines are smoothed, dry patches are healed and tired skin is rejuvenated.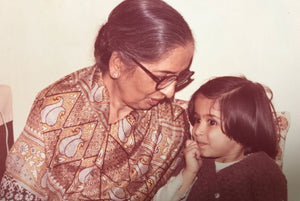 The wisdom of Grandma Leela + a dash of science.
Inherited is inspired by my fresh-faced, skilled and spirited Grandma Leela. Grandma Leela knew a thing or two about natural remedies. Like any good Indian home cook, she used ghee in the delicious meals she served. But ghee was also her go-to cure-all for every skin ailment, from nappy rash to wrinkles. 
"I love the nourishing cream, it just worked like magic. My hands are all back to what they used to be earlier (in fact better than that). The texture is amazing, the cream really helps retain the moisture. All my cracks are gone now and the hands feel very soft."
Pallavi R.C

"Whenever I've applied the cream at night, I've seen much calmer, less irritated skin the next morning. Basically, this is my go to cream in the closet right now!"
Ashima K

Night routine sorted with the night cream. I love the glow right after I've put it on and I look forward for ghee to work it's magic overnight!
Suruchi S
I have used the foot cream and have become a user for life. Who knew Ghee had so many benefits! I just love it before slipping into bed. ''
Gaurav G

I have tried many lip balms over the years from the cheap to the expensive, tinted to natural, with various textures and flavours. But I am in love with the Inherited Lip Balm. The texture, the smell is wonderful and it does keep my lips hydrated for longer.
Paridhi S
5 Causes of Skin Dullness (And How to Brighten Things Up)
Who doesn't love summer? The sun shines brightly upon us, the days are longer, and hopefully, you get a lovely, relaxing vacation in. We all love that summer glow, but not the dullness and skin damage that comes with it. Here are 5 reasons that might be making your skin appear dull and what to do about it.